CHEYENNE, Wyo. — WYO Film Festival will be held in Sheridan, Wyoming. The three day event will start on October 1 and end October 3. The in person event will screen thirteen featured and short films.
"After watching a heavy helping of film and television from the comfort of our living rooms this past year, we're thrilled to welcome audiences back to what we're calling 'the film festival you've been training for', said Justin Stroup, executive director of the WYO Film Festival. "Building community around the celebration of independent film has been our guiding principle since day one. We've worked hard during a challenging year for the industry and the world to create a unique program that upholds our core values through world class film and social events."
Friday night they will kick off the event with a film about the Grand Tetons. Following the showing the Black Tooth Brewing Company will be hosting an after party event. According to the organizes you can also see, "the inaugural Future Filmmakers screening featuring student-made short films, a documentary feature raising awareness of missing and murdered indigenous women, and a screening of a classic silent horror film with live performance by Wyoming Baroque."
The Films:
WYO Film Festival has received over 250 film submissions to date from
filmmakers in 32 countries. This year's official WYOFF film selections are:
• Feature Films
o Happily
o Sisters Rising
o Teton Gravity Research: Stoke the Fire
o The Golem
o Werewolves Within
• Short Films
o Dry Refuge
o Fugetsu-Do
o Garage Romantic
o Ghost Dogs
o If I Tell Them
o In a Dark Place
o Mariah, a Boxers Dream
o The Palisade Project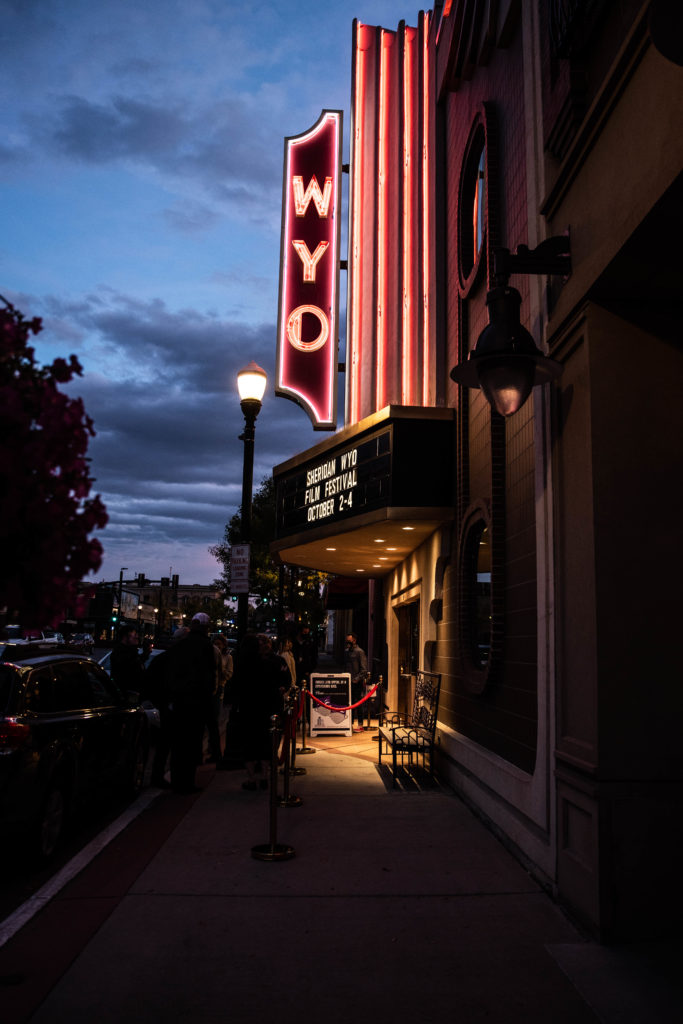 Festival Schedule:
Friday, October 1
• 7:30 p.m. | Opening Feature: Teton Gravity Research: Stoke the Fire
Saturday, October 2
• 10:30 a.m. | Morning Workout: Short Film Program
• 1:30 p.m. | 2021 Future Filmmakers (Student Filmmaker Short Film
Screening)
• 3:30 p.m. | Documentary Feature: Sisters Rising
• 7:30 p.m. | Saturday Night Feature: Happily
Sunday, October 3
• 11:00 a.m. | Sunday Morning Feature: Werewolves Within
• 4:00 p.m. | Feature: The Golem with live performance by Wyoming
Baroque

Ticket Info:
WYO Film Festival passes are available for purchase online or at the WYO
Theater Box Office.
VIP Pass – $135 The only way to fully experience the WYO Film Fest and the best way to support the mission of the WYO Film Festival. Only 150 VIP passes will be sold:
• Admission to all film screenings and events
• Priority entry to all screenings
• WYO Film Fest t-shirt, drink tokens, festival program, and more
• Collectable 2021 WYO Film Fest VIP badge

The Famous WYO Film Fest Weekend Bargain Bundle Pass – $65
The Weekend Bargain Pass includes admission to all films while saving $25.
Single Screening Tickets – $15

Single screening tickets are good for nee screening at the 2021 WYO Film Fest. General admission tickets will go on sale for each screening beginning
September 15th and are also available at the WYO Theater box office prior to each screening.