CHEYENNE, Wyo.— Lourd Asprec is a famous internet influencer and has over seven million followers on his TikTok page. However, the internet sensation is close to home: he lives in our very own state in the town of Casper and attends Kelly Walsh High School!
This down-to-earth eighteen-year-old is a famous internet influencer, using TikTok, YouTube, and Instagram to create his fandom.
Lourd Asprec has a name born for TikTok. He first went viral with a video of him with cups on his feet. He is trying to walk on the side of a bathtub and ends up falling. This daring video has had over 3.7 million views since it was posted in December of 2019.
When asked how Asprec got started on TikTok, he said, "I noticed that all my friends were on it and it was starting to become a trend, so one night I decided to make a video of me in cups, and I fell. I posted it on TikTok and a lot of people found it funny. That brightened up my mood and made my day because I just made someone else's day. … I love making other people laugh." Asprec says that this video is what inspired the rest of his content.
This nature of wanting to be there for people started when he was very young. He moved to the United States from the Philippines when he was just ten years old, his family hoping to find a better life in the U.S. Asprec did not speak any English when he first moved here, and had to teach himself. Asprec explains, "Coming to school was hard because I used to get bullied and didn't have any friends."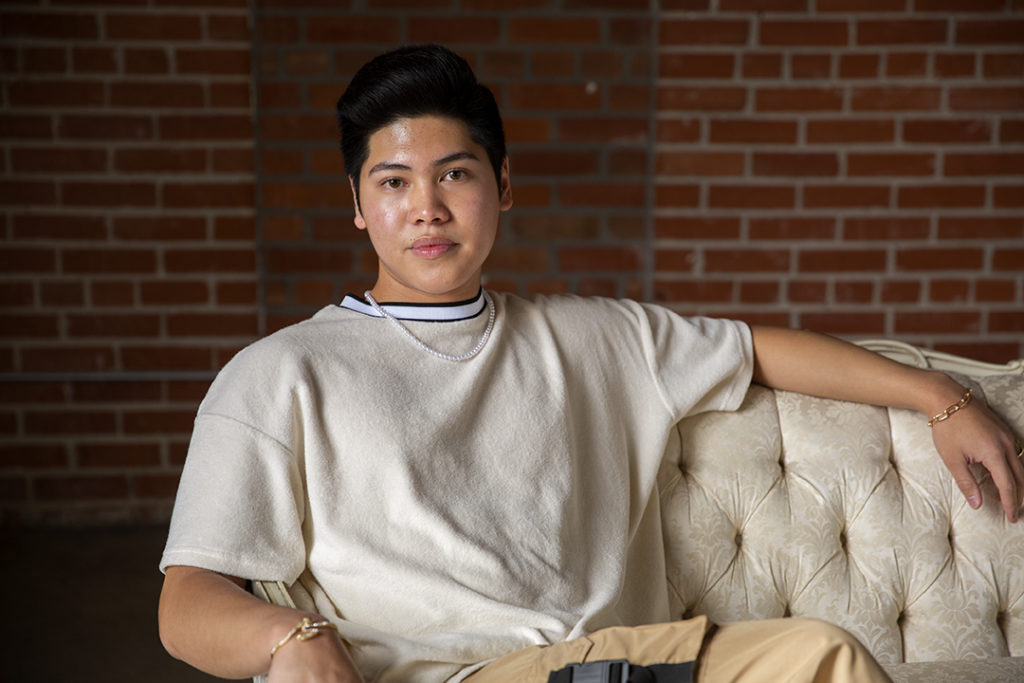 The young internet influencer says that he was very lonely as a kid and that because of that he wants to help other people. He explains that with his childhood and being bullied and lonely, he hopes his content can be there for others.
Regarding his TikTok, Asprec says, "I feel like my job is to make other people's day better and make them laugh. I feel like that happening every day, when I create content, makes me happy. Just because I am doing something in someone's life [such that] when they are having their worst days, they can go to my account and it can make them happy."
Asprec is also taking nursing classes. He says that his love for helping people doesn't just stop with videos. He is taking the classes for a backup job.@lourdasprec
The internet influencer has a huge fanbase, with over seven million followers. When you look at the analytics, most of his followers are between the ages of 12-20 years old: 82.9% are female and 17.1% are male. He has followers that live all over the world: 59% are from the United States, 5% are from the Philippines, 4% from the United Kingdom, 3% from Canada, and 2% are from Malaysia, and the other 27% is scattered throughout the rest of the world.
How does one become this famous in such a short amount of time? Well, according to Jiayang Liu, a friend of the local internet sensation, "He understands the TikTok algorithm and does a lot to promote his videos." Asprec says, "You have to be consistent when you post. … Your fans want more content and you have to be able to give it to them."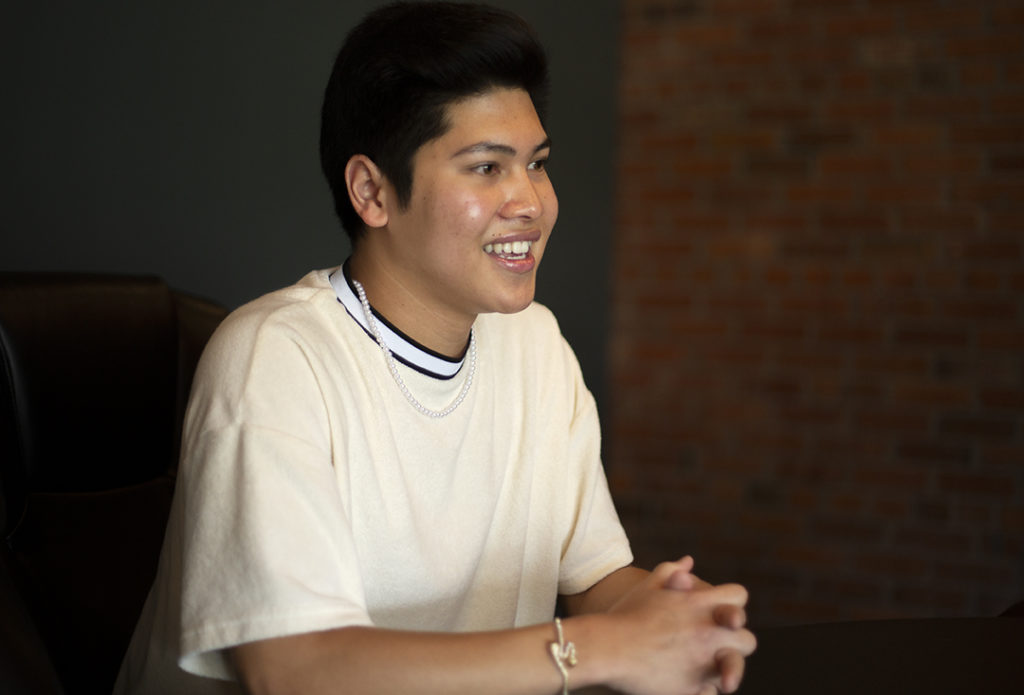 Asprec says that in order to maintain this consistency, he posts a new video every three days and sometimes more on the weekends. The young star is still a student at Kelly Walsh High School and says that it is hard to balance making content and studying.
Asprec is currently using his videos as his job. Because he has so many followers and so much content, he is able to monetize it. For some of the fans out there that might not know how TikTok works, you create content and if you get over a certain number of followers you start to make money. Asprec makes his money through brand sales.
Lourd Asperc is signed to Viral Nation, a marketing company that helps internet influencers and sells brands. "I reached out to them because I felt like I needed someone to help me manage my stuff and what I am doing. Because I started TikTok when I was so young, I felt like I didn't know what I was doing. I did my research on companies, who manage influencers, and I reached out to them."
Asprec explains that it was actually kind of funny because they knew about him and had been trying to reach out to him even before he contacted them. He says that within days, they signed him.
In a lot of his other videos, Lourd Asperc is playing multiple different characters in a classroom setting. He wears wigs to differentiate between who is talking.
Asprec says, "I purchased the wigs on my own, and I feel like it matches my niche on TikTok, which is classrooms and students. I felt like it would make more sense and be more realistic, rather than it being the same person and being just my face. … It makes it more funny and brings it into reality."
All of Asprec's work is based on real-life experiences, making him easy to relate to. He says, "I love school, and I go to school every day. I find what is relatable in students' and people's everyday lives. … Anything that people find funny or relatable, I would make that come to life." He says that he watches things happen and sometimes they are funny. Then he goes home and writes his own skits based on those experiences.
Lourd Asprec is famous inside his school and throughout the world. He tells Oil City, "I feel like all the teachers at Kelly Walsh watch my videos, and every time I come into a new class the teachers are like 'oh my gosh, I know you. I have watched your videos.'"
Every teacher has speculations about which teachers are in his videos, but they are not based on the people — the characters are all made up.
He says that the teachers will sometimes play his videos in class and that when his first videos went viral, people at school would call him out on it. At first he felt embarrassed, but now he is proud of what he has accomplished.
After Asprec graduates high school this coming June, he wants to go to a different state and collaborate with other influencers. He says that he plans to expand more on his platforms, since he will have more time without studying and schoolwork.
As the internet sensation graduates, his niche might see some changes. He is still going to continue to create classroom material, but he wants to mix it up with more relatable content.
He is also creating a clothing line that will have his catchphrase "How Bout That" and his characters. His characters, who are created by his masterful use of wigs, will have avatars and be cartoons on his merchandise. It will have joggers, crop tops, hoodies, cups, and more.
His catchphrase was created on the fly; one time he said it at the end of a video and, according to Asprec, it made the entire video funnier. He started adding it on to the end of multiple videos and his fans started to pick up on it.
Asprec says, "I didn't know it was going to come to that point where people where going to come to me and take pictures. … I am not Beyoncé, but people still come up to me and are like 'oh my gosh, I know you. Can I get a picture with you?'"