During his wealth management career, Kevin Murphy has adopted certain principles for investing.
One is to believe in America. And invest in blue-chip companies that may pay dividends.
Then, there are the golden rules of Rotary Club, a group he's been a member of for decades: Is it the truth? Is it beneficial to all? Is it fair to all concerned? Will it build goodwill through better friendships?
And reputation is everything.
Kevin is Senior Vice President/Investment, Co-Branch Manager at Murphy Henriksen Wealth Management Group at Stifle in Casper. Stifle is a St. Louis–based investment firm. The Casper office has clients across the state and throughout the nation.
A seed for Kevin's more than 40-year career sprouted when his father, Dr. Joseph Murphy, a well-known Casper physician and newspaper columnist, began puzzling over how to send each of his 12 children to college.
In the 1970s, the elder Murphy studied the stock market to answer his college financing concerns.
"He even had us pick individual stocks," Kevin recalled.
Even so, Kevin didn't start out with dreams of becoming a stock and bond expert. Instead, he wanted to be a teacher and basketball coach.
A brief job search established a few facts that would serve Kevin well in the future.
"The thing the process highlighted was that I had some pretty good sales skills and solid finance expertise," he said.
Kevin returned to Casper and initially landed a job at Saint Anthony's Catholic School, where he did a bit of everything. Later, he interviewed for a job at the local Dain Bosworth brokerage office.
"I had confidence in my skills, but because of my age, I wasn't sure they would hire me," Kevin said. He was 23 years old.
Kevin trained at a Dain Bosworth boot camp in Minneapolis for four months. He was the youngest person in his class.
When he returned to Casper, Kevin found himself on his own with little more than a telephone book. "I had nothing as far as who to call."
However, his grandfather was a sheep rancher, so a person at the Wyoming Stock Growers Association gave Kevin a book listing of every sheep rancher in the state.
Armed with his noteworthy sales and finance skills, Kevin decided to start prospecting for clients in Gillette and Campbell County. He knocked on ranch house doors across the Powder River Basin and posed a simple question: "Do you feel you pay too much in income taxes?"
Since many ranchers had benefited from energy development in the region, the answer was usually a resounding "Yes!"
Once he had a rancher's attention, Kevin would explain how instruments like tax-free municipal bonds may be advantageous. This experience was the first step in building what became Kevin's wealth management business.
Kevin remained at Dain Bosworth until 1992, when he was convinced to open and manage a Piper Jaffray office in Casper. But he eventually left management because he wanted to focus more on the needs of clients.
Services and client satisfaction
Through Stifel Murphy Henriksen Wealth Management Group wealth management services and guidance are provided to clients of all types, ranging from individual investors to institutions.
Individual investors often make the mistake of panic selling when the market is falling. "You have to make two right decisions," Kevin said. "When to get out, and when to get back in." Murphy Henriksen Wealth Management Group employs strategies to help negotiate the inevitable ups and downs to avoid potentially making the wrong decisions in timing the market.
The first part of the strategy focuses on companies that are well-managed, have strong balance sheets, and have the potential to deliver solid returns over time.
The second part targets U.S.-based growth stocks. They are based in the U.S., but might do business anywhere globally.
Fixed-income bonds with short maturities are another part of the equation.
And finally, there is a risk management piece that has proven to be highly reliable based on technical factors and fundamentals.
"Of the managers we use, this is one I particularly like," Kevin said. "He doesn't have to be in the market all the time. Many investment companies are pretty much all in, even in tough times."
The success of Murphy Henriksen Wealth Management Group has been built around relationships, many that have spanned generations.
"We like to find out as much as we can about our clients," Kevin said. "Their children, where they are, who they are. I've probably watched more sporting events than anybody in Wyoming because I'm watching my clients' kids play."
He added that helping clients pursue their financial goals has been a source of enormous personal and professional satisfaction.
Murphy Henriksen Wealth Management Group also works with attorneys and CPAs to help with estate planning strategies. For many clients, this includes making charitable donations in ways that are advantageous from a tax standpoint.
"Your reputation is everything in this business," Kevin added. "You don't do it for 40 years and burn bridges."
Contact our office today
Among his many industry accolades, Kevin was listed among Barron's top 1,200 advisors in the country in 2019, 2020, and 2021.
With rampaging inflation and the U.S. economy drifting on troubled waters, isn't it time to find out what Murphy Henriksen Wealth Management Group at Stifel can do for you?
You can arrange a free consultation by calling (307) 232-9450 or dropping by the office at 123 W. First St., Suite 500, in downtown Casper.
Stifel, Nicolaus & Company, Incorporated Member SIPC and NYSE.
Stifel does not provide legal or tax advice. You should consult with your legal or tax advisor regarding your particular situation. Investing involves risk including the potential loss of principal invested. There are no guarantees that the objectives of the strategies mentioned above will be met. Past performance does not guarantee future success and no one can predict the markets with any certainty. When investing in bonds, it is important to note that as interest rates rise, bond prices will fall. Income from particular municipal bond issues may or may not be subject to state and alternative minimum taxes. Capital gains tax may apply if sold prior to maturity. Changes in market conditions or a company's financial condition may impact a company's ability to continue to pay dividends, and companies may also choose to discontinue dividend payments.
Barron's "Top 1,200 Advisors," March 8, 2019; March 15, 2020; March 12, 2021, as identified by Barron's magazine, using quantitative and qualitative criteria and selected from a pool of over 4,000 nominations. Advisors in the Top 1,200 Financial Advisors have a minimum of seven years of financial services experience. Qualitative factors include, but are not limited to, compliance record and philanthropic work. Investment performance is not a criterion. The rating may not be representative of any one client's experience and is not indicative of the financial advisor's future performance. Neither the broker-dealer nor its financial advisors pay a fee to Barron's in exchange for the rating. Barron's is a registered trademark of Dow Jones & Company, L.P. All rights reserved.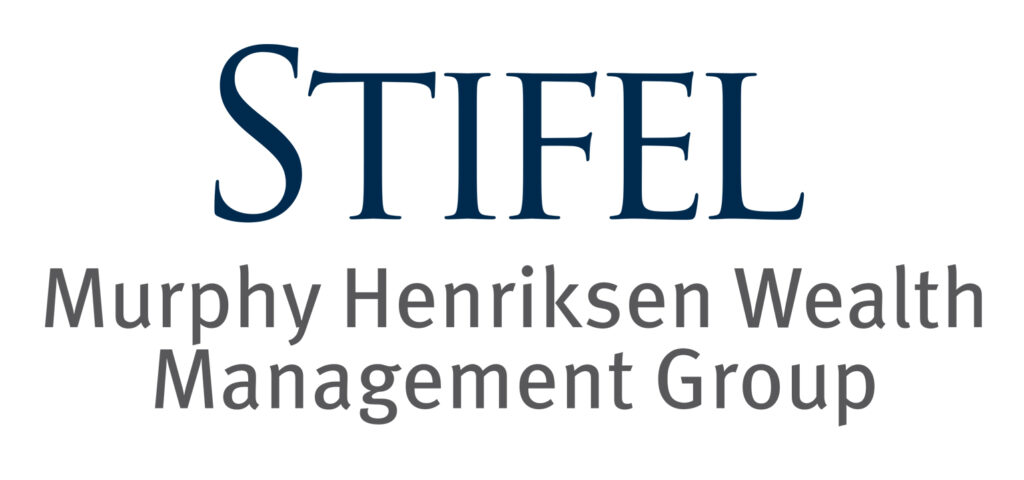 ---
PAID FOR BY STIFEL
This article is a promoted post. The views, thoughts, and opinions expressed in the text belong solely to the organization that paid for the article, and do not necessarily reflect the views, thoughts or opinions of Cap City News, its employees or its publisher. Please fill out this form if you would like to speak to our sales department about advertising opportunities on Cap City News.